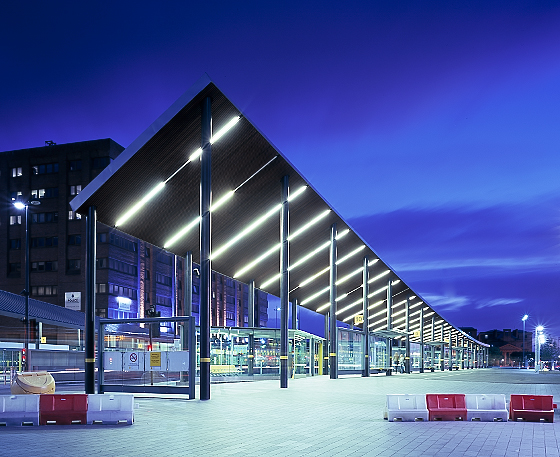 Recent shot of the bus terminal at Liverpool One, designed by Wilkinson Eyre.
Been wanting to photograph it for a while, just never got round to it.
I took this from just outside John Lewis and had about 6 Merseytravel security guards eyeing me up!
Got away without a pointless lecture. Annoying thing for me is those red and white plastic barriers that seem to litter the city.